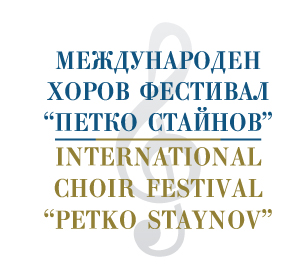 International Choir Festival Acad. Petko Staynov
30.06.2018 ÷ 01.07.2018
Sofia, 2018
Тhe second edition of the International Choir Festival "Acad. Petko Staynov" was held on 30 June and 1 July in the Ceremonial hall of Sofia University "St. Kliment Ohridski". The Festval was organized by "Petko Gruev Staynov" Foundation and the Bulgarian choirs union, with the support of Sofia university "St. Kliment Ohridski" and with the media partnership of the Bulgarian national radio.
Four foreign and four Bulgarian choirs took part to the this year's event. Some of the them have included in their program the performance of one or several works by Petko Staynov. The rest have chosen to study a work by the famous composer within the creative workshops organized in the framework of the Festival.
This allowed the two concerts to end with collective performances of works by Petko Staynov. On June 30, a mixed formation composed of singers from FORTISSIMO Vocal Ensemble, Bourgas, Bulgaria, ANIMATO Choir, Mytilini, Greece and PRO ARS Mixed Choir, Skopje, Macedonia, performed the song "De Bre Dimo" and on July 1 the choristers of ELITSA Folkloric Choir, Sofia, Bulgaria, New European choir AGAPI, Thessaloniki, Greece and Youth Female Choir, Skopje, Macedonia performed "Israsla e trepetlika" ("An aspen has grown").
For more information, please, visit festival.staynov.org.